I don't have that may gins from France in my collection so far but this is one of the first gins I bought pretty early on. Do not ask me why but it just happened. At 43,9 % ABV it clocks in at a good average.
The gin is using an alcohol base based on grapes instead of grains. Being based in the Cognac region the grapes being used for this spirit are the Ugni-Blanc-grapes which apparently are very rich in flavour. Using a grape based alcohol is not so common in gins and makes this like an extra botanical to some extent as the taste is influenced by this ingredient of course.
The name for this gin needs to be explained. The other version of this gin is the G'Vine Floraison. Both gins use the Vine flower which when blossoming in June is immediately picked and mazerated in the grape spirit. This short few days period before the blossoms turn into grapes is called Floraison. The period after that is the Nouaison phase. So this gin represents the stronger phase, not the delicate first flowery part, to put it in very few words.
Botanicals
In addition to the grape spirit we have:
vine flower

juniper

ginger

nutmeg

lime

liquorice

green cardamom

quassia amara

coriander

cubeb berries
Tasting
Nose
The Nouaison comes with a touch of juniper and a lot of flowery freshness. The alcohol is present and noticeable. A nice and different but not annoyingly different take.
Palate
The juniper's spice and ginger are noticeable but it is a warm touch to a very smooth start. I had a feeling of almost creamy taste at one point. So the alcohol is fairly mild in taste, not biting. Cardamom, coriander, and cubeb are not dominating like they do in some gins. It all feels like a fine and delicately orchestrated spice layer. At times I thought the lime was really noticeable.
Aftertaste
After the first fresh and spicy start the aftertaste warms and is really long and smooth, sweetness pairs with some fruit hints. A very pleasant touch.
On ice
The nose gets super fruity when ice is added and the spirit cools down with a few drops of melted water. The juniper hides for a moment. The taste gets even smoother and only a spicy sensation when swallowing is felt. Again a very nice sip.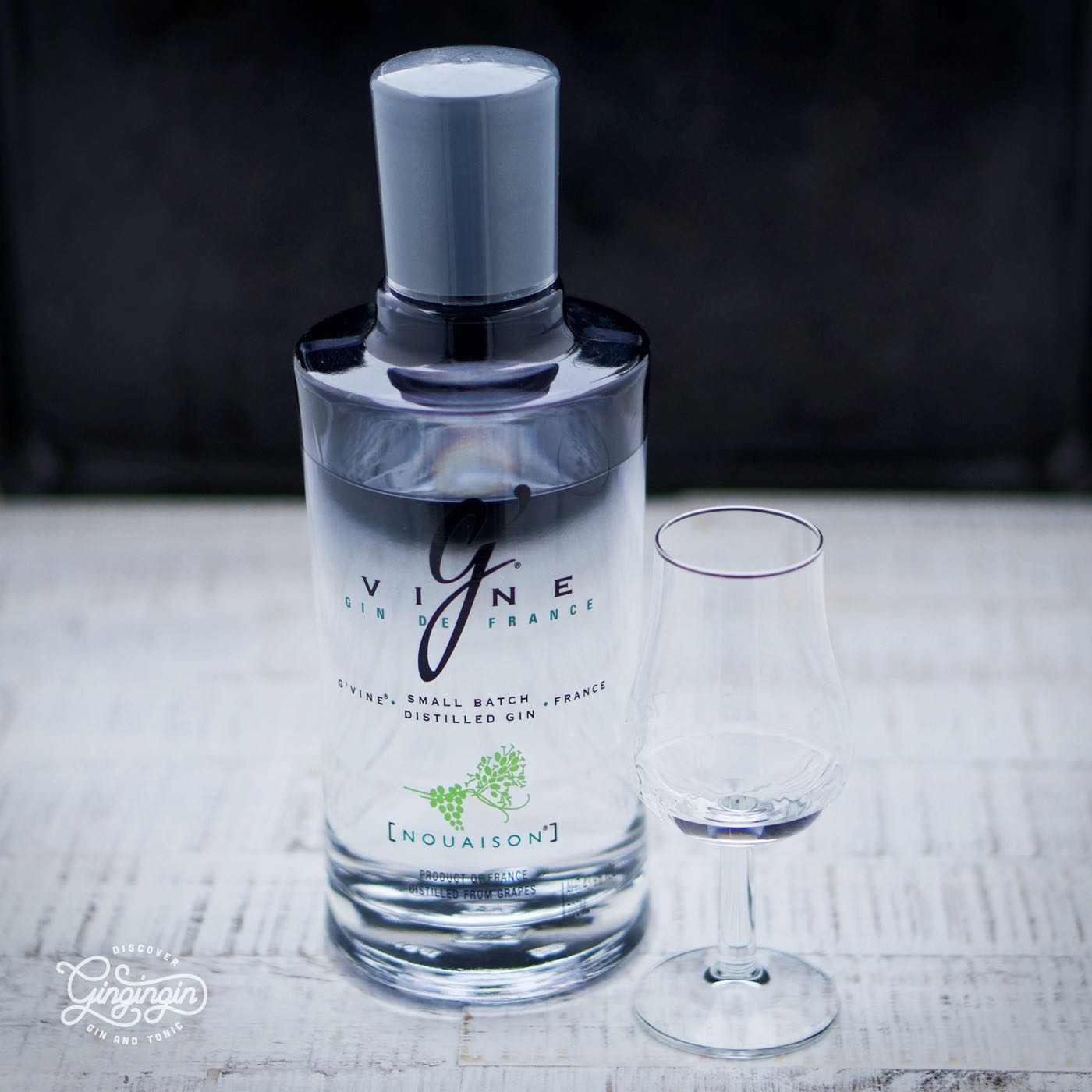 Summary and GinGinGin rating
I am very happy that I did leave this gin alone after the first taste samples. I am not sure whether I would have understood or appreciated it as much back then. In 2018 a new Nouaison was released, presumably replacing this or extending the range. My judgement for this one is positive for sure.
Not a paid review or a free sample review.