Once a year Ferdinand's Gin cranks out a fine special edition called the Gold Cap. And in 2020 the Ferdinand's Saar Dry Gin Goldcap 2020 comes in a packaging which deserves and reinforces this golden aspect in any possible way.
Background
Master Distiller Andreas Vallendar created a wonderful gin which true to the Ferdinand's legacy plays with the Saar region's fine Riesling grapes and wines from the vintage VDP Forstmeister Geitz-Zilliken. A region so tightly connected to wine is not just a thing in general to the brand but also makes for the special aspects of this Goldcap edition.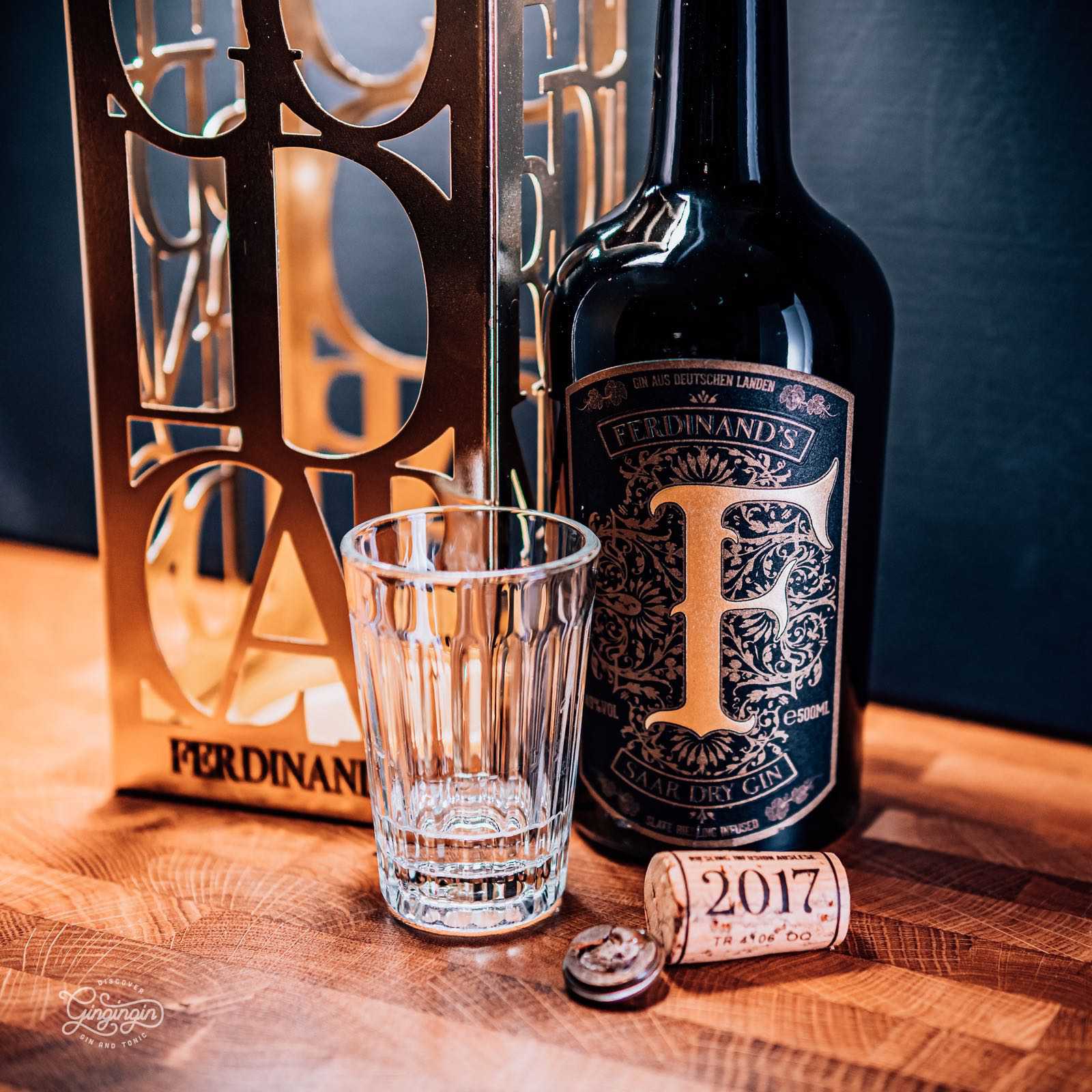 Only the heart of the distillation and local ingredients
Obviously the heart of the distillation is used as one would expect it from the distillation. After all who wants heads and tails. But I assume that the cut is made with gracious measure. Local produce like a base spirit from self grown grains, local orange verbena, and cretan melissa from the Saar region are only a few to be named.
The mazeration with herbs, fruits, and dried grapes is the starting point of the production, enhanced by vapour infused freshly foraged herbs and spices. The gin is infused with a precise measure of Rausch-Auslese Goldcap 2017 after this . After a generous period where the products are left to rest and marry properly the gin is bottled at a whopping 49% ABV, capable of carrying aromas and flavour to it's maximum.
Botanicals
Some of the botanicals in this edition are:
Macedonian Juniper

Italian Mountain Juniper

Orange Verbena

Cretan Melissa

plus many more which are not specified
Packaging
The Goldcap editions can pride themselves on being very fine pieces of art. Although I am more interested in the contents of the bottle, I cannot ignore that these bottles make for great gifts and are impressive on shelves. Well as long as you have enough space ;) You can get an impression of the packaging over at the YouTube channel.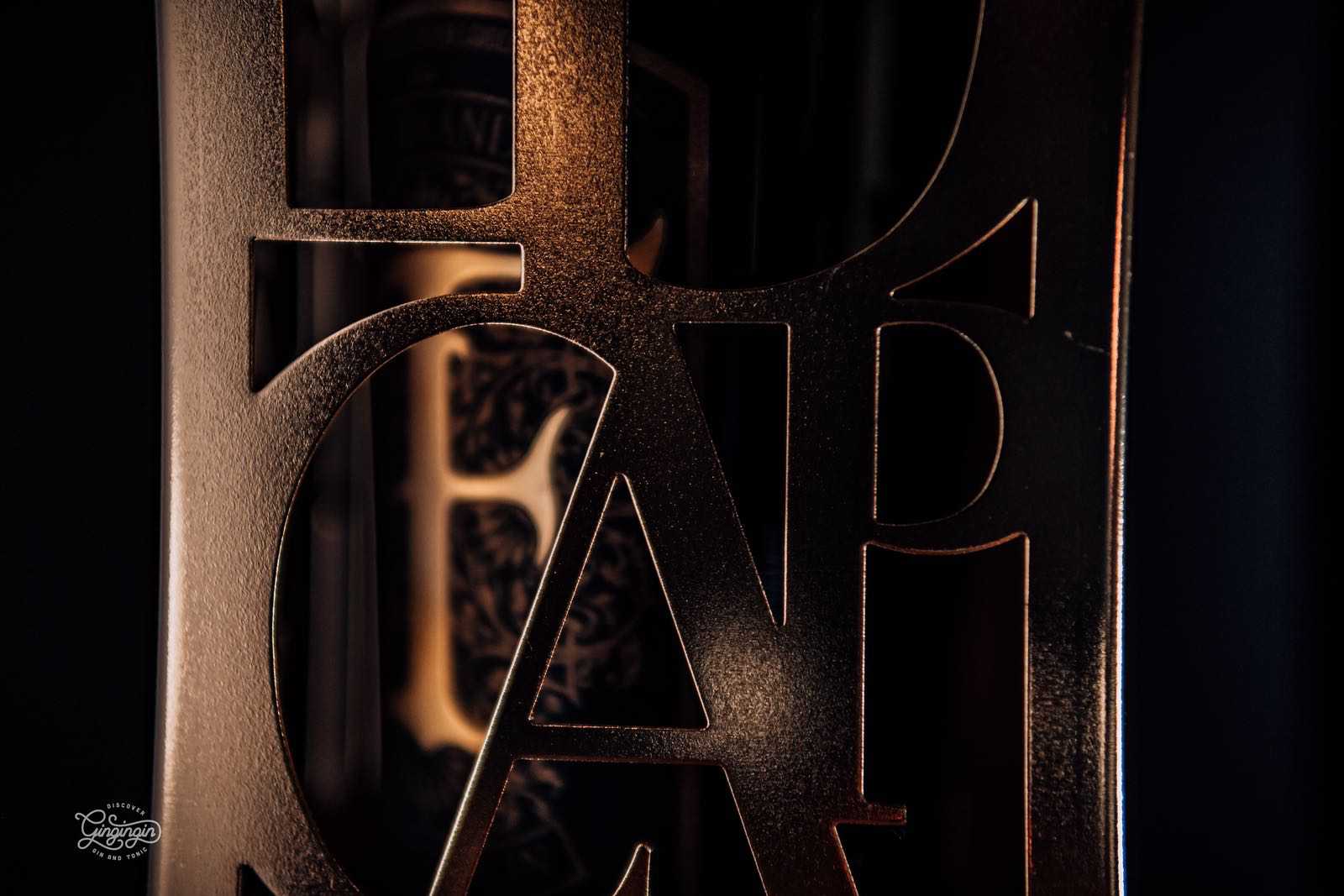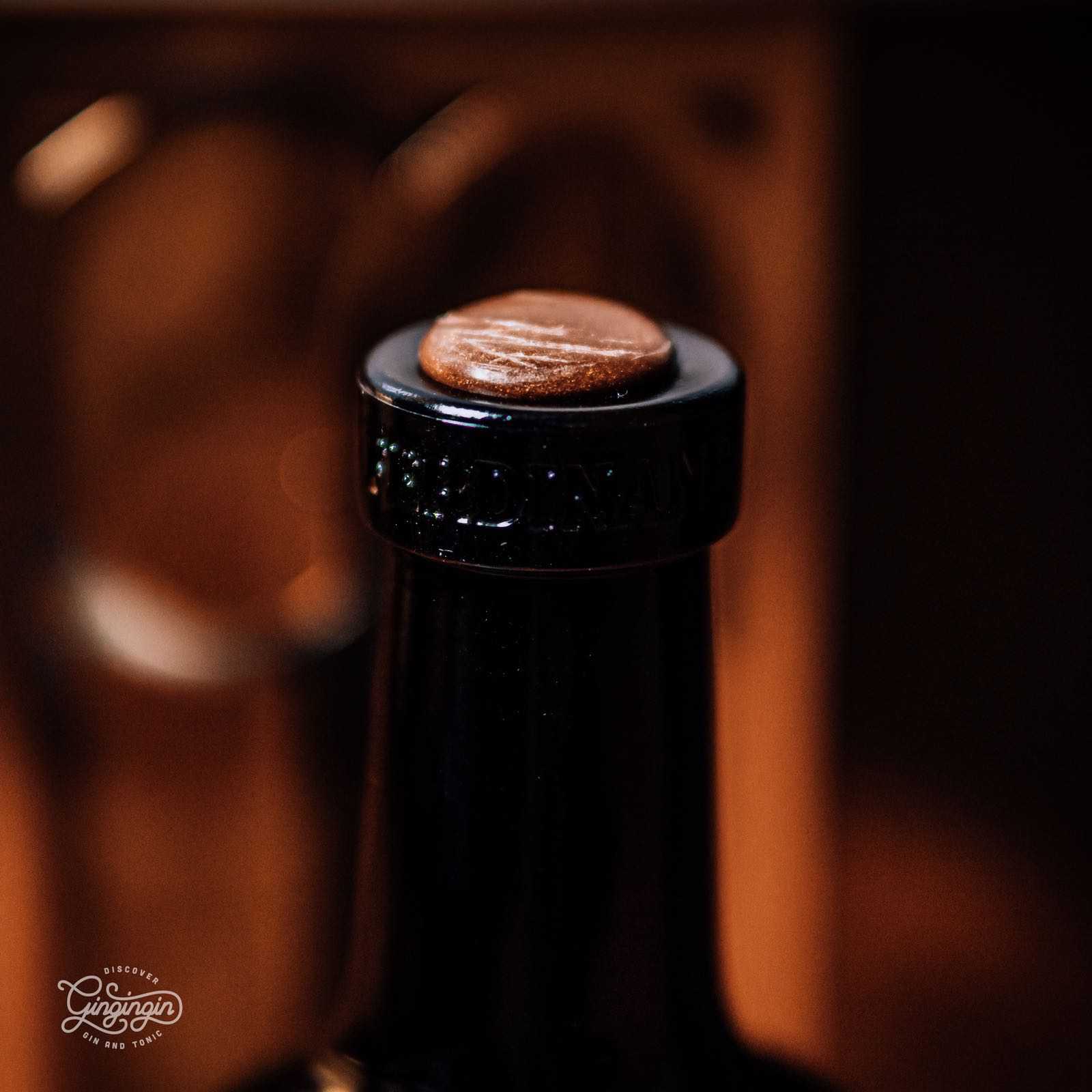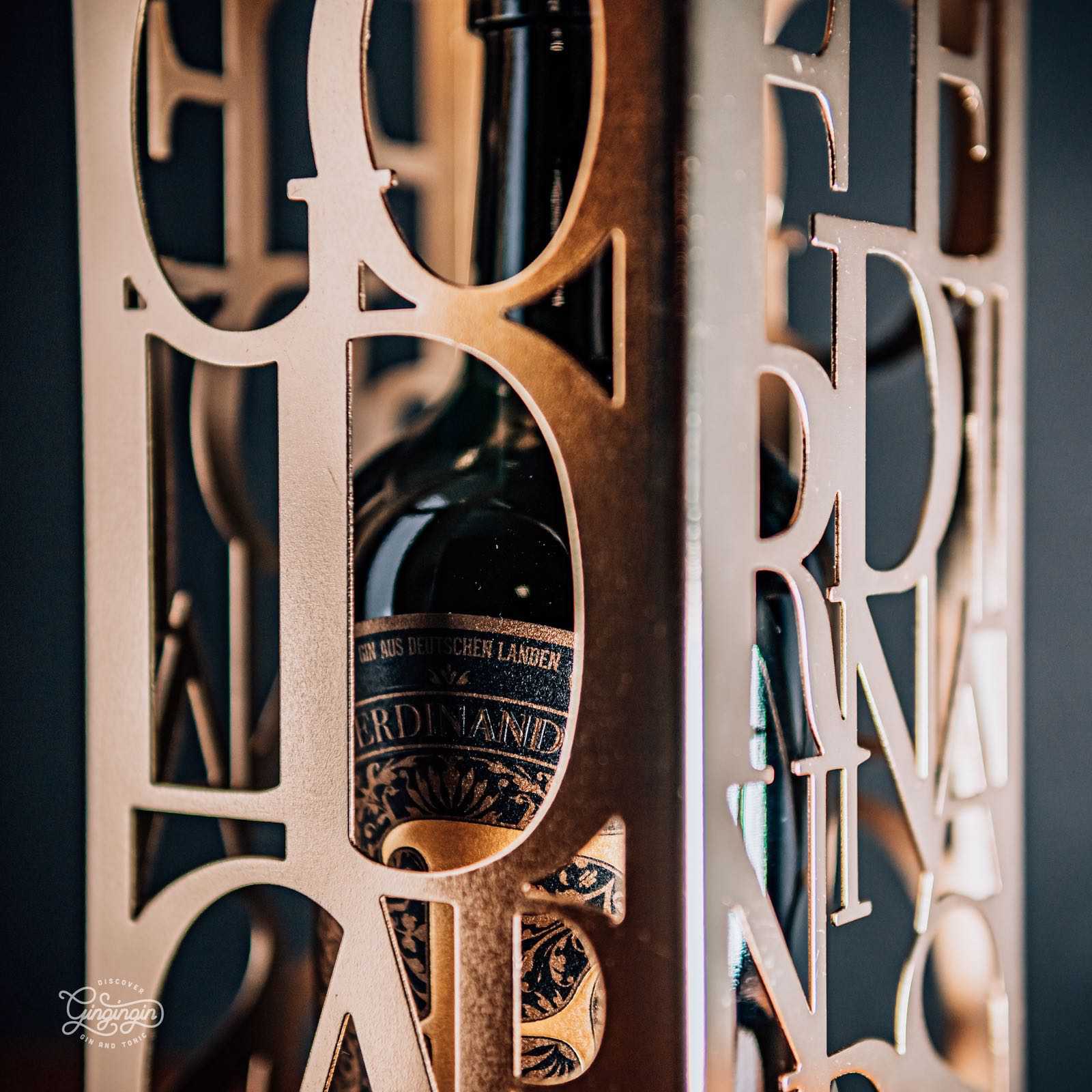 Tasting
The first impression of this gin is extremely fine. From the juniper aroma to the various herbal aspects this is one to be reviewed in detail in the next days. So far a clear recommendation.
The GinGinGin transparency declaration
This gin was a free sample by the producer in order for us to review the bottle. There are and were no obligations nor any edits of this content by the producers. Products tasted and reviewed by GinGinGin are all equally treated, paid for or free samples. If we like gins we buy them afterwards as well. If we do not like them you will read about it as well. When people ask if we would like to review a bottle, it is the first thing we mention to them that this does not guarantee a positive review. Get in touch to know more about reviews of gins. #Advertising / #Werbung