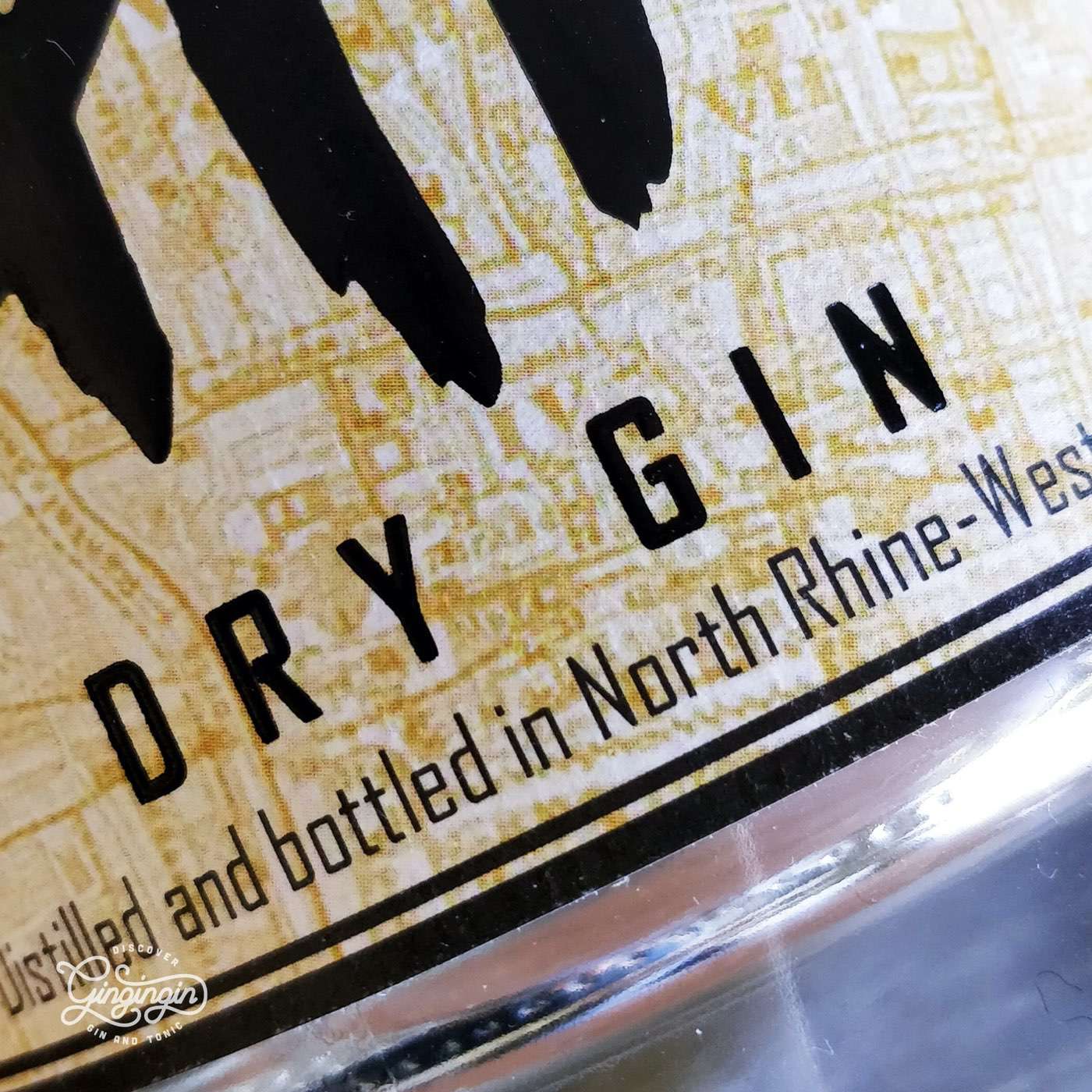 The different gin types
Published on December 15th, 2020 · estimated time to read 5 minutes
There are numerous gin types out there, London Gin, Dry Gin, London Dry Gin, Plymouth Gin, New Western Gin … but what do these mean? Obviously some London Gins come from Spain or Germany, that can't be right can it? Let's shed some light on this.
Gin as defined by the law
Gin, as defined by EU legislation, is a spirit based on an agricultural origin ethyl alcohol (distilled from grains or potatoes) of at least 96% ABV (alcohol by volume) and high quality. Juniper needs to be added and must by definition dominate the flavour.  In addition to juniper, it is allowed to add natural and nature-identical ingredients and colouring. After dilution with water it must contain at least 37.5 % ABV in the EU and 40 % ABV in the United States of America.
Compound Gin
By many regarded as the lowest quality gin, this is a gin which is created by taking the aforesaid alcohol and "soaking" the juniper and other ingredients, called botanicals, in the alcohol. Often this leaves the gin with a colouring. After letting the botanicals rest in the alcohol for a while the botanicals are filtered out and the Compound Gin is ready. 
Distilled Gin
The distilled gin type, except for the Compound Gin, is a gin which is based on the same 96% ABV alcohol, but needs to be distilled again after adding the botanicals. Either the botanicals are placed in the alcohol and distilled directly from there, or alternatively a basket with the botanicals is placed above the base alcohol. When the alcohol fumes pass by the botanicals in the distillation process they pick up the flavours and give the destillate it's unique flavour. It is possible to mix different distillates of the same nature to create a distilled gin.
Dry Gin
Dry gin is a distilled gin which has no more than 0,1 gramms of sugar per litre in the final product.
London Gin
Sometimes called London Dry Gin, this gin type can only be produced in a certain fashion and has nothing to do with London being the origin of the gin.
To be called a London Gin all botanicals have to be distilled in the very same process with the 96% ABV agricultural origin alcohol and cannot be a mix of similar distillates. Furthermore the amount of sugar must be below 0,05 gramms per litre. 
Plymouth Gin / Mahon Gin
Gins with a geographical indication used to be from Plymouth and Mahon. But Plymouth Gin is no longer a Gin of such kind as the brand owner Pernot Ricard has withdrawn the support for this protective status. This means only the Xoriguer Mahon Gin from the isle of Menorca is the last European Gin to be equipped with a regional status in the name like Cognac or Parma ham.
New Western Gin
Many new gins, and there is a discussion whether these are actually gins, have pushed the juniper so far back that one cannot say that the legal requirement of juniper needing to be prominent in the taste profile is met anymore. This inofficial classification tries to allocate those "self proclaimed" gins with little juniper in the palate.
American Gin
The higher minimum alcohol level of 40% ABV and origin defines this class.
Old Tom Gin
In the history of gin the poor quality of gin (horrible ingredients and poor distillation processes) used to be masked by adding lots of sugar. As the production processes got better sugar was more and more regarded as a sign of bad quality. The upper class turned to dry gins as soon as thez became available. Old Tom Gins are bringing back this old sweeter version of the gins, bringing a lot more sugar to the mix. And this makes them a great option for some cocktails. Especially cocktails from the pre-Prohibition period usually assume that a gin is what we call an Old Tom Gin today.
Sloe Gin
Sloe gins are not real gins but liqueurs which needs to be added to the name from a legal perspective. They are produced by adding sloe (blackthorn) drupes and sugar to the gin. In the EU a sloe gin needs to have at least 25 % ABV. In the US for instance other fruits are used as well. The industrial sloe gin production makes use of adding flavours to less expensive alcohols.
Gin liqueur
Just like the sloe gin there are other types of gin - juniper liqueuers. An example like the Ferdinand's Quince gin (liqueur) is just one that comes to mind.
Navy strength Gin
There are various myths around this class but to make a long story short for now these days gins in this category usually come at 57 % ABV. Why? The core myth is that a mixture of gun powder and the gin was lit to test whether the gin was diluted. Below 57 % ABV this would cause the flame to die or to smoke a lot. So, there you go, that's what is what usually makes a navy gin these days: Strong alcohol levels.