You do not get the chance to try a gin from Argentina every day. Well at least not when being based in Europe. And the Príncipe de los Apóstoles Mate Gin adds another layer of specialty as it uses a very untypical botanical: mate.
Meet the creator of the Mate Gin
Some say this is the best gin from Argentina. I have to believe that for now not having any other gin to compare it with but there is a chance that is true because it was created by Renato "Tato" Giovannoni, who won the award of running the best South American bar not once but twice. That is a tell, isn't it? He studied design and started working in his father's restaurant. But according to an interview this did not turn out to be too compatible. He moved on to work in other restaurants and bars, among those very renowned ones in Buenos Aires. Furthermore he worked as a consultant for bars and restaurants to set up their cocktail menus, among those internationally operating clients like like Gaucho.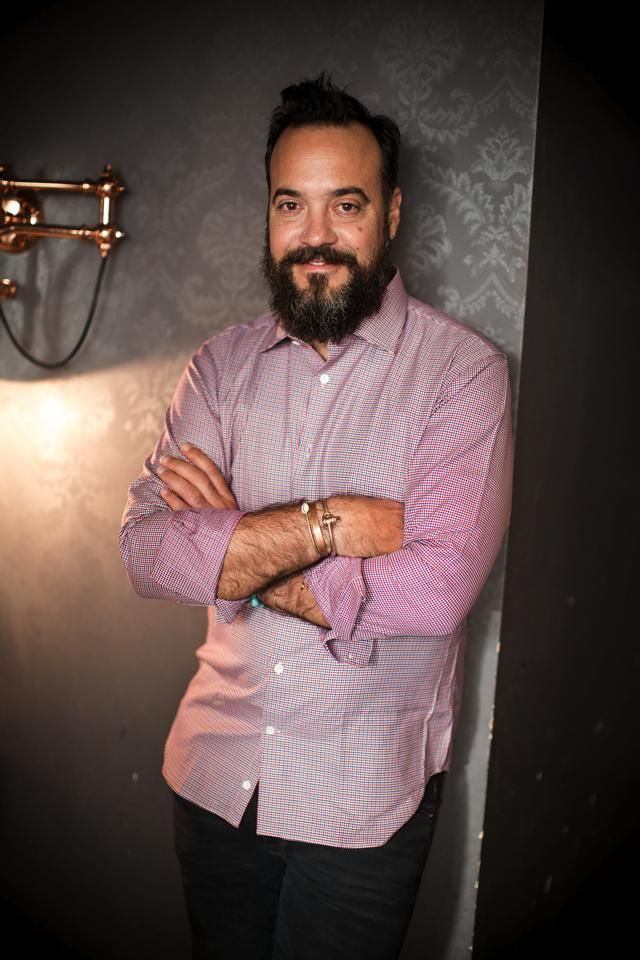 His own gin with strong ties to Argentina
When Tato started to create his own drinks range he turned to gin because he was absolutely excited about it after having visited a distillery in London. But he did not feel like creating just some gin but felt a strong urge to add the Argentinian touch to it. And probably the most Argentinian ingredient/botanical would be the mate tea.
The name is based on this botanical as well: Príncipe de los Apóstoles is the city where the Jesuites started the first plantation of mate back in the days. They followed the Spanish on their conquests all over South America to evangelise the native population. So the gin's name is based on the capital city of "mateistan".
The production is done in small batches of around 200 litres in the Argentinian highlands in a copper still. Before distillation the botanicals are being mazerated individually and after the distillation the product is left a while to breathe before bottling to give it a bit more smoothness. The gin comes in a 0.7 litre bottle and with 40 % ABV.
Botanicals in Príncipe de los Apóstoles Mate Gin
juniper

mate

eucalyptus

peel of pomello rosado (an orange/grapefruit cross-over)

coriander seeds

Peperina leaves
Peperina is a local mint similar to the European mint but it carries even more essential oils which can also be found in lemons, oranges, thyme and oregano.
Peperina-Mint and Eukalyptus bring lots of freshness
The Príncipe de los Apóstoles Mate Gin welcomes you with a fresh profile. In Germany you might have come across the Skin Gin which is super loaded with moroccan mint from the "Altes Land" south of Hamburg. If you are into such freshness you will love this mate gin as well.
Tasting 
Nose
Fresh minty and light aromas rise from the glass.
Palate
Compared to the aforementioned Skin Gin the mint is smoother and more subtle. The eucalyptus takes some of that work onto it's shoulders. The mate comes with a bit of earthiness as well.
Finish and aftertaste
The aftertaste is medium and the mate lingers a while.
Perfect serve
One thing is for sure: do not kill this fine gin with too much tonic. It works with many tonics but do not overdo it. 3:1 is the max, rather go 2:1 or even try it neat or with some ice. The oily minty nature is still fresh and makes it a pleasant alternative to a G&T.
Shelf or not?
To me this gin is a great addition to my collection and I actually keep it stocked. It is a very fresh and nice alternative to a classic gin. The fresh taste makes it an exciting product to work with when it comes to mixing as well. A Negroni gets nice twists of freshness for instance when you mix it with this gin.
In Germany the gin is available via the importer's webshop as well as in a few bars in Berlin. Head over to the facebook page to find out where it is available as well.
The GinGinGin transparency declaration
This gin was a free sample by the producer in order for us to review the bottle. There are and were no obligations nor any edits of this content by the producers. Products tasted and reviewed by GinGinGin are all equally treated, paid for or free samples. If we like gins we buy them afterwards as well. If we do not like them you will read about it as well. When people ask if we would like to review a bottle, it is the first thing we mention to them that this does not guarantee a positive review. Get in touch to know more about reviews of gins. #Advertising / #Werbung