Let's review the Kapriol Dry Gin by Beniamino Maschio S.r.l. who are supposedly well known for their Grappas. An Italian product from the Dolomites (Southern Alps) which, as far as I could find out in my first short research, has it's predecessor in a liqueur based on juniper and other gin botanicals. But this is the real deal in terms of being a gin. There is a "non-dry", a sloe and an old tom version available as well.
The gin brings a 41.7% ABV to the table and lives in this beautiful bottle which is the number one reason I could not resist buying it. And it is no surprise to find an Italian gin in a great bottle, since many great glass producers originate from or are based in Italy.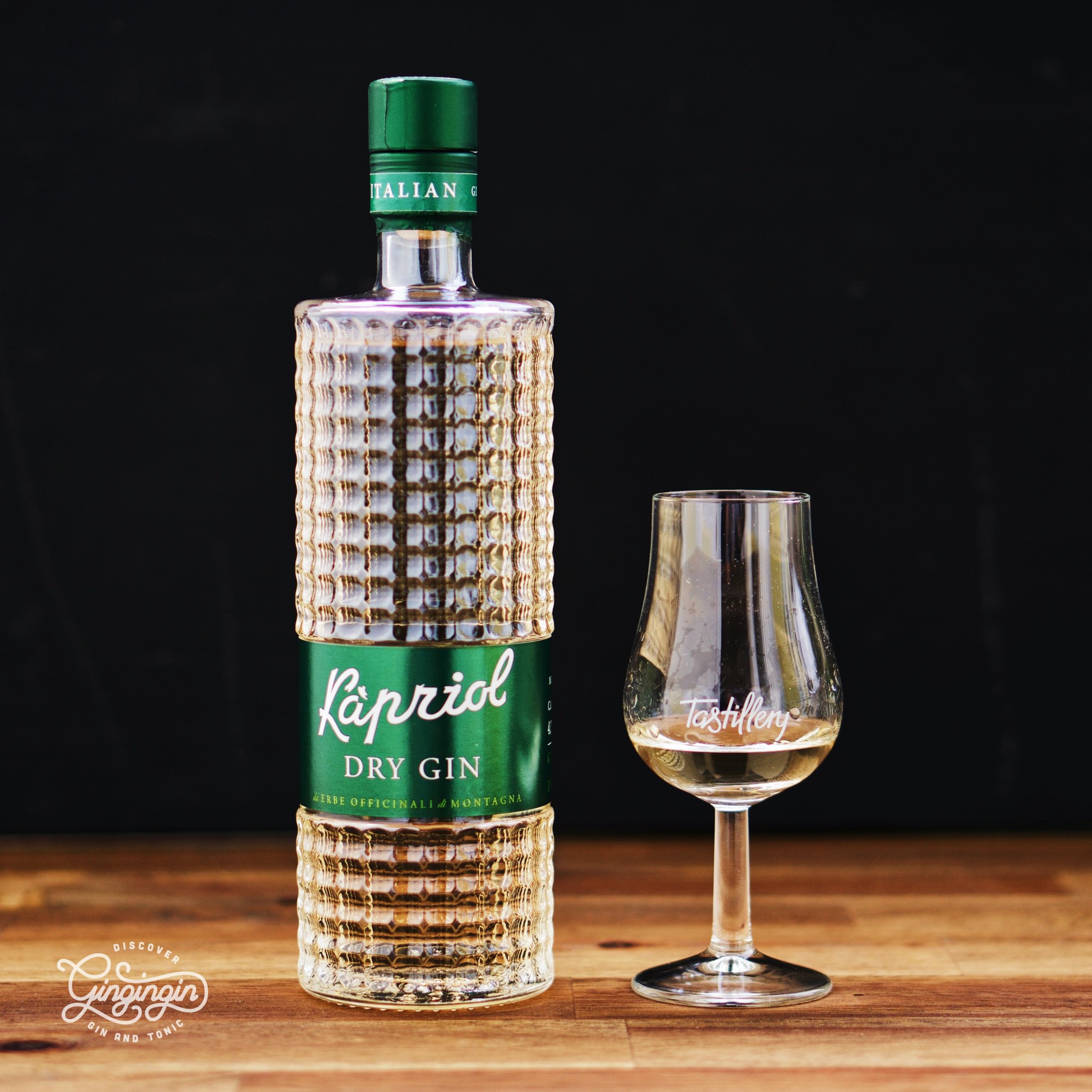 Botanicals
There is no complete listing of the botanicals but obviously juniper and some herbs from the Alps must be in this spirit for sure.
Tasting
Nose
The nose is fresh and smooth, juniper and a hint of citrus notes, some soft herbal and fresh spices, but all very delicate. You get a sense of the origin of this gin as hints of Grappa and alpine herbs really catch your attention.
Palate
Tasted neat it brings a smooth spice and juniper, fresh notes of herbs again and citrus notes, which are not very dominant.
Aftertaste
The aftertaste is light and fresh as well, just a smooth juniper note and a hint of sweetness. not dark or earthy at all. Very easy on the palate.