Back in 2016 the Stockholms Bränneri moved into their own location on the island of Södermalm in the centre of Stockholm. And that is the starting point of the gin production of this gin as well. On December 1st 2016 their Dry Gin was launched.
The distillery is based in an old Jaguar workshop which they converted into a distillery in the heart of Stockholm. Anna and Calle, running the distillery, had the plan to create a gin and a place for people to meet, chat, enjoy food and drinks and basically life after a two-year-long journey across the US and Canada where they learned about the craft of distilling in various distilleries and breweries. A mighty fine plan and wonderful result after a travel period I might add.
Botanicals
This gin, inspired by nature as they claim, has a fairly limited set of botanicals, which is not a problem but a challenge at the same time.
juniper

coriander seeds

angelica root

lemon peel

heather

elderflower blossoms

rosemary
Tasting
The Stockholms Bränneri Dry Gin comes in 50 cl bottles and at 40 % ABV. The photo of my current bottle is a jubilee version created for the first 2.000 bottles sold after their second anniversary. The regular bottle comes without the yellow "2".
Nose
Classic and dry yet with a slightly floral and herbal note to it. The juniper and lemon make it a crisp nose, the alcohol is not too overwhelming. The other botanicals manage to create a nice background texture. Closing your eyes and letting it do its magic you discover more texture than just the juniper; subtle but present.
Palate
Citrus opens the first impression and brings its friend juniper along right after it. Very classic. A nice and crisp start. The elderflower, heather and rosemary are the ones not present in that many other gins, especially the heather, and one gets this slightly different twist. Without these little and subtle extras something would be missing. All together a very nice gin, good looking and perfect for classic gin serves and cocktails I think. Spice from the juniper builds up and gets followed by the other aromas.
Aftertaste
The warming spice you get after sipping this gin neat quickly transforms into a medium long lasting sweeter and slightly herbal aftertaste. Not too light, not too heavy.
On ice
The obligatory ice drop in my tastings is interesting this time: Often times this sweetens the impression of a gin when it gets cooled down and gets some melting water. Here the lemon and juniper get a little boost. Lemon tastes more intense and the juniper gets fired up as well. The spice feels stronger and the rosemary is more present I think. This hints at a good mixing quality I would say. When adding water unleashes some aromas so should the tonic or a soda water. Definitely worth checking out!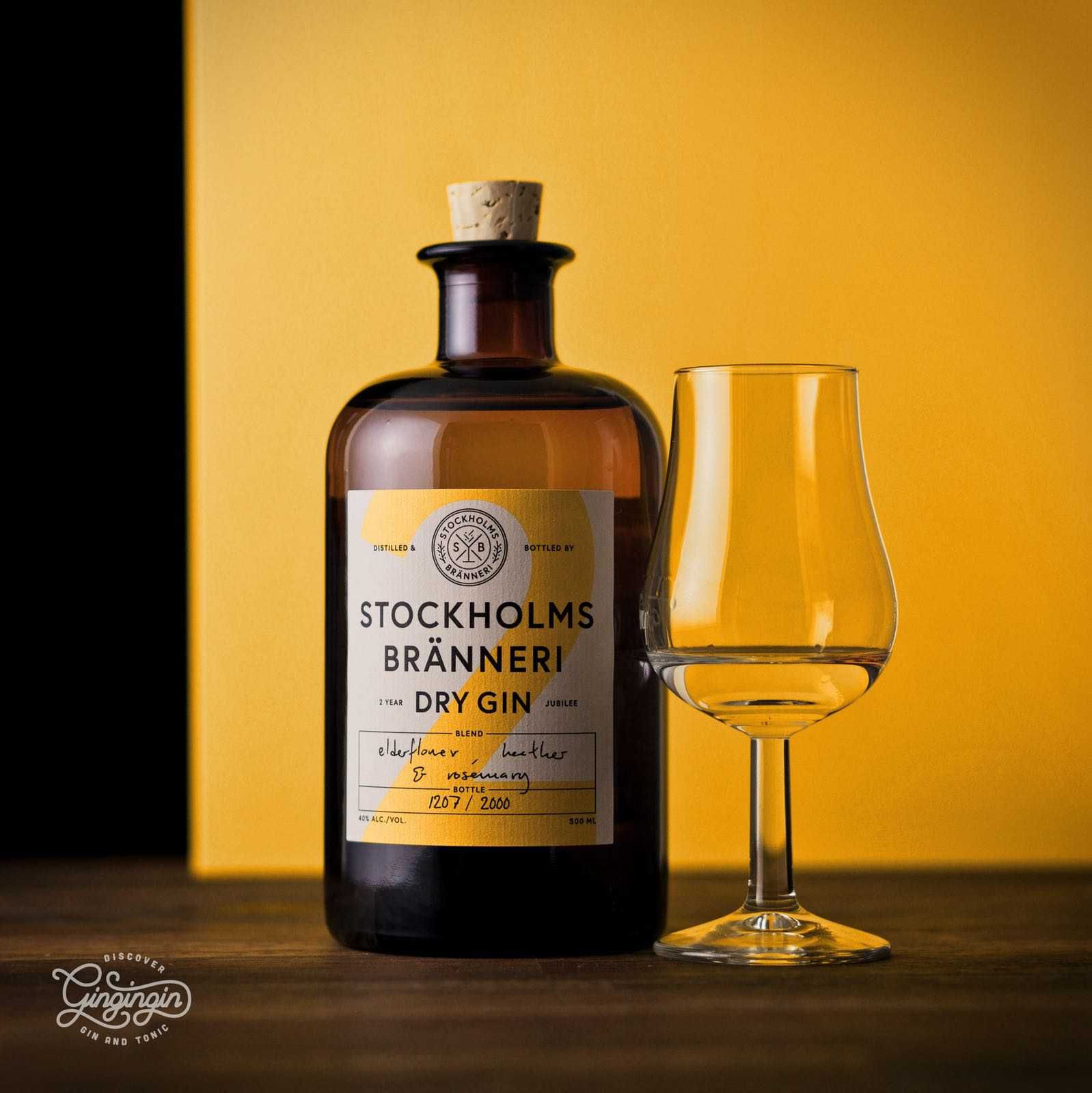 Summary and GinGinGin rating
It remains to be tested how this one performs in a G&T but I can already see the qualities unfolding in a Dry Martini. Unfortunately not so easy to get as of now, but a wonderful gin for your home bar.
The GinGinGin transparency declaration
This gin was purchased. There are and were no obligations nor any edits of this content by the producers. Products tasted and reviewed by GinGinGin are all equally treated, paid for or free samples. If we like gins we buy them afterwards as well. If we do not like them you will read about it as well. When people ask if we would like to review a bottle, it is the first thing we mention to them that this does not guarantee a positive review. Get in touch to know more about reviews of gins. #Advertising / #Werbung